In order to answer this question, it is worthwhile to reverse the situation and consider whether you dear ladies would be scared off by a man who is not so much in a hurry to go to bed with you. If you only wanted to have sex with him and things weren't moving forward in that direction... perhaps he would scare you off.


However, if your priority was to have a healthy normal relationship, then most likely it wouldn't be any major problem for you, even if you would have to wait some time to go to bed.

And it's worth looking at the guys you meet from this perspective. You don't have to force yourself to go to bed with a new guy if you don't feel it. If you scare somebody away, those will be men who care about one thing anyway, so in practice it's even good that they'll be scared off very from the beginning. Well, if the guy is exceptionally handsome, you may be a little bit sad, but it doesn't change the fact that it will be good for both of you.

On the other hand, going to bed with a guy relatively early, e.g. at one of the first meetings, it does not necessarily mean you lose your attractiveness. Being a challenge for the other person is primarily about relationship intentions, not sexual ones. In such a situation, it is worth saying something like that: "I have to admit right away that I'm rather slow at getting involved, so I wouldn't want you to think that it is the beginning of some big relationship, because we don't know each other very well.

I'm not ruling anything out, but I can't promise you anything right now. I want to clarify things right away because I don't want then to follow you and wipe your crying nose afterwards. Such a declaration will make you continue to be a challenge for that guy and because he sees that nothing is determined considering your prospective relationship and that you will certainly not have any expectations of him now.

Of course, there may appear an argument that if you went to bed with him on the first date, you could also go with someone else, so you're not very good material for a wife. However, this is a purely logical argument, and whether or not he wants to be with you, will result mostly from emotions. If he wants to to be with you, he'll rationalize it immediately and it won't be a big problem for him. However, if he doesn't want to be with, the fact of waiting with sex even until the hundredth date won't help you much.

Not to mention that guys thinking this way are hypocrites, because you didn't go to bed with yourself but with him. It means that he also slept with you on the same first date - not later. So you could also raise the same objection towards his behaviour.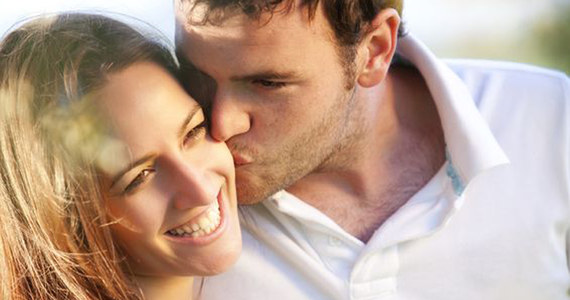 Finally, one of the most common mistakes that make you unattractive is to show that you can only have sex when you're in a relationship. So it is a little bit like barter trade - sex for a relationship.

Such an approach is dangerous because it shows that you have already decided that you want to be in a relationship. But now it's this man who can graciously agree or disagree to be with you. And when he is sure you want to be with him, you stop being a challenge and you can push him away.